Cooking Until Done information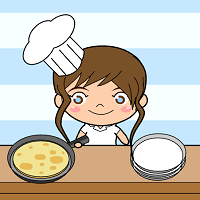 Description
:
Cooking until done requires precision and time accuracy from the player. You will cook based on instructions from customers. Make sure you follow what they require, they will evaluate your cooking later.
How to play cooking until done
– Use the left mouse button to play this game
– You will have a pan to cook the food your customers require. You will see food colors change as you leave them on the pan longer.
– After cooking dishes for guests, they will review and score for you. High or low score will depend on whether your food is satisfactory or not.